HARRINGTON — Visitors and residents alike can easily see that Harrington is "the hub of Delaware" upon entering the city.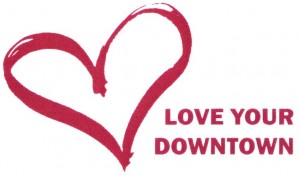 Officials hope to make that statement true once more by requesting input as a part of $40,000 grant received to develop a Downtown Development District Plan, according to City Manager Terry Tieman.
To get citizens excited about downtown happenings again, Harrington officials and business owners are hosting a downtown-wide open house on Friday, Feb. 5 from 3 to 7 p.m.
A passport can be found at businesses located in the downtown district. Visiting seven participating businesses can earn visitors a chance at winning a gift basket courtesy of the Harrington Downtown Development District Partnership.
"The city of Harrington has long been an important commercial, agricultural and entertainment hub in Delaware," according to city officials. "The downtown has a variety of small- scale businesses including retail, banks, and professional and general services. The city is starting to see a redevelopment trend occur in the downtown. Harrington desires to continue stimulating development and build upon recent successes."
The open house, according to Ms. Tieman, will hopefully spur excitement for developing the area through the district plan which will:
Unite business, government, and citizens to attain common goals.
Coordinate economic and marketing efforts with State and County Economic Development offices as well as the Central Chamber of Commerce.
Articulate and illustrate the shared vision and strategies.
Assess assets and opportunities to capitalize on, as well as obstacles to overcome.
Identify a priority project to be a focal point and anchor other redevelopment efforts.
Be a promotional tool to share with potential investors.
Assist in marketing walkability and community events with local merchants.
An online survey is currently being conducted on the frequency and purpose of consumer activity in the Harrington area, the demand for new and expanded commercial offerings, the factors that influence local consumer shopping decisions and the needs of local business owners and operators. The results of this survey will help identify current and future market opportunities in the Harrington area in attracting businesses that consumers want and need, as well as needs of business owners and operators, according to officials.
Current residents, tenants, visitors, patrons of Harrington area businesses and business owners or operators are asked to participate in the survey which can be found online at harrington.delaware.gov or in City Hall.
The survey closes on Friday, Feb. 19.